What you need to know
About Us
---
Mak

Mera

team provides Contracting & Procurement, Environmental Services, Training, Project & Risk Management and Vessel & Offshore Support Services to Companies, Governments and Organisations Globally.
---
The vision of the founding fathers of the company was to build a company that will take the leadership position in providing quality support services to the major operators in the Oil and Gas Sector of the Nigerian economy. Since inception, MAK MERA has developed appropriate skills, resources, processes and technology to deal with various issues in its core areas. It has drawn extensively from the knowledge of the people who over the years have gathered deep technical experience.
---
OUR VISION
To build a company that will take the leadership position in providing quality support services to the major operators in the Oil and Gas sector of the Nigerian economy.
OUR MISSION STATEMENT
Diligently adds value to the business of its clients so as to build long-term relationship for mutual benefits as a company of choice;
Devote consideration efforts to a continous process improvement in its chosen field;
Understands the needs of its clients through high commitments to their requirements; &
Consistently provides high quality service to retain being a household name in the Nigerian Oil and Gas industry.
OUR CORE VALUES
Value our employee;
Deliver quality services; &
Have pride in hard work.
To exhibit the following traits:

Dependable;
Reliability;
Accountability;
Knowledge;
Trustworthiness; &
Transparency
********************
MEET THE MANAGEMENT TEAM
********************
The management cadre of the company comprises of able and highly experienced Nigerians principally in the fields of Energy Economics, Engineering, Human Resource, Environmental Sciences and Laboratory Technologies.
---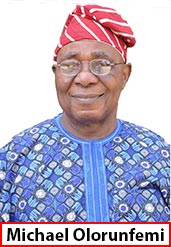 He is a graduate of University of Ibadan and holds a Master's degree from the London School of Economics. He is a former Group Executive Director in NNPC and was in charge of NAPIMS the arm that is responsible for overseeing the Nigerian upstream sector. He has over 47 years experience in the Oil and Gas industry including his experience in OPEC as The Director of Research of the Organisation in Austria between 1989 and 1993. He was the Nigerian National Representative in OPEC from 1977 to 1988. He was the first Deputy Group Managing Director of NNPC in charge of Corporate Service between 1988 and 1989.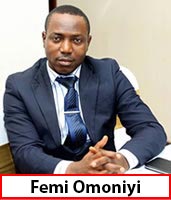 Femi holds a Bachelor of Science degree in Accounting from the University of Lagos, Nigeria, a Master of Science degree in International Business, Energy and Petroleum Economics from University of Aberdeen; United Kingdom and a PhD in Energy Economics from University of Ibadan. He is a Chartered Accountant and Tax Professional. He also qualifies as a Certified Information System Auditors (CISA). As a finance and tax professional cum petroleum economist, he has over 20 years experience in Oil and Gas Support Services covering Project Management, Oil and Gas Asset Valuation and Financial Analysis.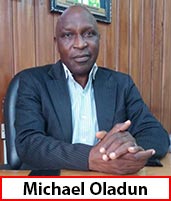 Mike holds a Bachelor of Science degree in Economics from the University of Jos, Nigeria. A Masters in Business Administration (MBA) from University of Lagos and a Doctorate Degree in Enterpreneurship from Covenant University, Otta, Ogun State, Nigeria. He is a Chartered Member of the Nigerian Institute of Management (MNIM) and a board Member of other notable organisations. Mike's over twenty (20) years working experience cuts across the Aviation, Oil & Gas Industries. He is a Training Expert in Contract Administration, Enhanced Contract Management, Finance & Enterpreneurship.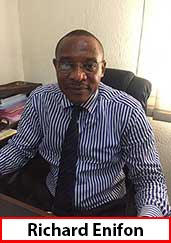 A graduate of Agricultural Economics & Management from the Federal University of Agriculture, Abeokuta. He is a Management Expert with over ten (10) years experience in Project Management & Business Process Development. He has worked as a Consultant Evaluator on African Development Bank (ADB) & World Bank Projects in Nigeria. He also plays a leading role in Contract Administration involving Technical Manpower Supply for Joint Venture Oil and Gas Contract for Oil Majors like ExxonMobil, Shell Nigeria Exploration & Production Company.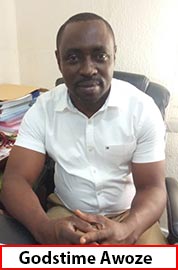 Godstime Awoze holds a B.Sc and M.Sc degrees (with speciality in Hydrobiology & Freshwater Ecology) both from the University of Benin. He is currently undergoing a Ph.D programme at the Institute of Ecology & Environmental Pollution, Obafemi Awolowo University, Ile-Ife, Nigeria. A trained Health, Safety & Environment (HSE) practitioner with 17 years experience in the Oil & Gas industry; specifically in the areas of environmental studies (EIAs, EERs, PIAs, EBS, seabed survey); conducting external and internal audits (environmental management, occupational health and safety), environmental compliance monitoring, emergency response planning and preparedness, risk assessment, etc. He is a certified Lead Auditor (UK) for EMS ISO 14001 (Environmental Management Systems), OHSAS 18001 (Occupational Health & Safety).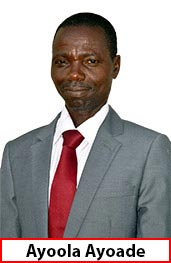 A graduate of Educational Management and holder of Masters in Business Administration both from University of Ilorin. He is an Associate of the Chartered Institute of Personnel Management of Nigeria (ACIPM), and an Associate of Nigeria Institute of Training and Development (ANITD). He also has a certificate in Elocution and Public Speaking. He has over eighteen (18) years experience in Accounting, Training and Administrative Management. He has served in various capacities as a School Principal; Elibel Comprehensive Academy, Account/Administrative Manager; Corner-Stone Business Nigeria Limited, Accountant; Intersystem and General Investment Company Limited. He has participated in many training programmes of the Company both in Nigeria and abroad.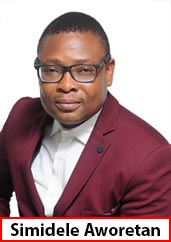 A graduate of Accounting from The Federal Polytechnic Ado-Ekiti, Nigeria.
He is a member of the Institute of Chartered Accountants of Nigeria with over ten (10) years experience in Oil & Gas and other related industries. He has played major roles in terms of Contract Administration & Management in various fields of Oil & Gas Projects between Mak Mera Nigeria Limited, and NNPC/SPDC, NNPC/Chevron, NNPC/MPN Joint Venture Oil Projects.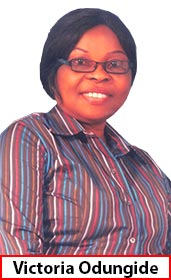 A graduate of the English Language from University of Maiduguri, Borno State. She has over thirteen (13) years experience in Public Administration, Public Relations, and Finance. In addition to this, she has a degree in Advanced Diploma in Human Resources, Personnel Management, and Labour Law. She has attended various workshops, seminars, conferences organised by various organisations. She represents Mak Mera in many official assignments and attends town hall meetings for trainings related to the Oil and Gas sector. She was a former Senior Manager in charge of Treasury Matters, Cash Affairs Finance Ltd, Kaduna. She was also the Procurement Manager, Lenben Nigeria Limited Port Harcourt.